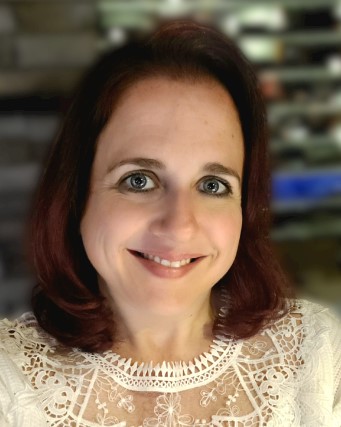 Q1. What does your current job entail?
As a Corporate Communications Lead at GlobalFoundries (GF), I partner primarily with GF's Northeast sites in Burlington, Vermont, East Fishkill, N.Y., as well as on some Malta, N.Y., and U.S.-based global PR/external communications and employee /internal communications. I also work closely with GF's US government relations and human resources teams, and many of our Northeast-based community and educational partners.
Q2. What career and/or life path led you to your current position?
I received my Bachelor of Science in Public Relations from the S.I. Newhouse School of Public Communications at Syracuse University, with a minor in Political Science, and upon graduation, moved to the Boston area, where I worked for a high-tech PR agency.
Upon my return to the Capital Region, I worked my way up the ranks at Masto Public Relations, Inc., eventually becoming Vice President of Engagement when the company was acquired by Soteryx Corp. At Masto PR/Soteryx, I was responsible for working with customers primarily in the energy industry, driving editorial, media relations, thought leadership, strategic counseling, crisis management and more. In tandem, I worked part-time for Balboni Communications Group, an entertainment firm based out of the Boston area.
My strong community relations background includes having served on my local Common Council, Board of Education and other governmental and community organizations in Amsterdam, N.Y., and I also have a great deal of experience working with federal, state and local elected officials.
In late August 2019, I was given the opportunity to apply my experience and expertise and broaden my skillset by joining the GF global communications team.
Q3. What personal experiences and jobs have affected how you practice PR?
Throughout my career so far, one of the most important things I have learned is that effective communications require creating content that resonates with people on a personal level – creating a sense of community. Whether it is crafting talking points for a media interview, writing an internal article for employees, planning an event, providing important information in a crisis or anything in between, if you do not find a way to connect with your audience in a way that resonates, your communication will not be successful. I try to always consider my audience and make sure to cover all information I would need and/or want to know if I were in their shoes.
Another lesson I have learned that is a major influence on how I practice PR is learning to listen. So many times, we listen to respond, but the vast amount of information and skills you can learn by listening to comprehend and watching others is incredibly valuable. Sometimes it takes conscious thought, but I have found it is always worth it.
Q4. How has the pandemic impacted your career or the way you practice PR?
I think the most obvious, yet impactful change was how effectively we learned to work together remotely across the globe and continue to largely operate in a hybrid environment. In addition, clearly articulating what actions were being taken to address the challenges of the pandemic, not only for security of the business, but also to show understanding and compassion for the many variable personal circumstances that both employees and external stakeholders were facing, and still are, essential for effective communication.
Q5. What single piece of advice would you offer a new practitioner or someone contemplating a career in public relations?
Always look for ways to step outside your comfort zone. By challenging yourself, you not only learn more about your own skills and what you love and don't love, but you also allow yourself to find ways to adapt, evolve, grow and learn. Whether it turned out to be a success or a failure, I have never regretted stepping out of my comfort zone.
Click here to register to attend Women in PR!