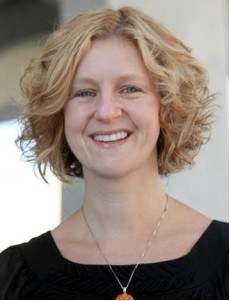 Susan Storey Bardack, a founder of Buzz Media Solutions, has over 25 years of experience in the field of communications. At Buzz Media Solutions, she oversees marketing and public relations efforts for a wide variety of clients across several industries.
Susan is one of four impressive panelists joining PRSA Capital Region's Women in PR conversation on Friday, July 27 at URBAN CO-WORKS in Schenectady. To help you get to know her before she shares her story in person, we asked her these five questions:
What path led you to working in PR—did you come directly or from another field?
I was working in television news (CBS 6) for several years and having trouble figuring out how to advance in my position without having to move outside the region. Someone I knew from high school suggested I check into a position that was open at her PR firm. I ended up interviewing and began a career in PR! I will admit that I only worked in PR for a year before returning to the newsroom. After another three years, I returned again to PR, this time opening my own business.
What other jobs and personal experiences have affected how you practice today?
Certainly my time in TV news prepared me for the media relations aspect of PR. However, I also spent a few years working on a start-up company called iZoca.com. I thought I would be doing marketing and PR but because it was a start-up I ended up wearing many hats! I learned a lot during that time. I have have also learned a lot from serving on a board. I learned the importance of mentorship and finding mentors no matter how experienced you are.
What is something you've learned by working in PR that civilians would not know?
I've learned how to write a press release, which many do not know how to do. I also learned a lot about how the media makes decisions, when they have their meetings, and how to talk with journalists.
What single key piece of advice would you offer a new practitioner?
The single the piece of advice I'd give someone new to the business – Tenacity and persistence are incredibly important. Those are traits that will help you to succeed. One time I called a reporter at the NYT 18 times (on different days) before she answered. On the day she answered she said yes to covering my story.
What is your pet peeve when dealing with the media?
Most journalists see the value that PR practitioners provide. However, every now and then you'll run into someone who doesn't understand and refuses to listen before you even begin to pitch the story. These are the folks I won't be calling when I solve a murder mystery. LOL.
Get even more insight from Susan at our Women in PR panel discussion on July 27! Click here to register now.