On Friday, June 29, PRSA Capital Region is bringing together a panel of PR professionals who represent hotels, museums, historic and cultural sites, and other special attractions throughout the Capital Region and Hudson Valley. We'll talk about building brand, creating exciting content, using social media to attract visitors, how to overcome negative perceptions and just about anything else you'd like to ask our industry experts.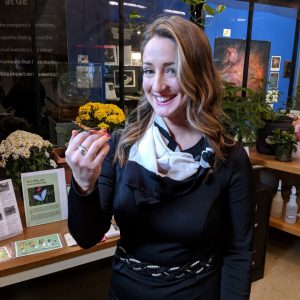 Tara Burnham is Vice President of Marketing and Communications at miSci – the museum of innovation and science – in downtown Schenectady. As the museum's lead communications officer, Tara oversees all museum marketing, advertising, public relations, and community engagement. Since joining miSci in early 2016, Tara has implemented integrated communications strategies to elevate miSci's regional and national reputation, market the museum's exhibits, education programs, and events, and increase collaborative partnerships.
Prior to her role at miSci, Tara worked as a strategic marketing consultant for various Capital Region arts and cultural organizations and spent more than 10 years as an agency marketing strategist for clients in education, hospitality, commerce, technology, and retail. Tara currently serves on the board of directors for Discover Schenectady and PRSA of the Capital Region, and actively volunteers for numerous non-profit organizations and events.
In her spare time, Tara is the lead vocalist with the jazz trio Fresh and aboard the Lake George Steamboat Company's Lac du St. Sacrement. Ms. Burnham received her Bachelor's in Public Relations and Policy Studies from Syracuse University.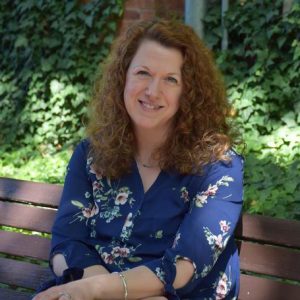 Jill Delaney was recently named President/CEO of Discover Albany. Jill has more than 20 years of experience in business and nonprofit management, including tourism promotion, marketing, communication, and event planning.  She is currently the President and CEO of the New York State Tourism Industry Association (NYSTIA), a statewide 501c6 organization with more than 200 members, organized to support travel and tourism related businesses.
Jill has worked closely with Discover Albany as part of the Tourism Industry Coalition, and NYSTIA cooperative marketing programs. She is also a board member of the Empire State Society of Association Executives (ESSAE). Prior to heading up NYSTIA, she was the interim Chief Operating Officer for CMOST – the Children's Museum of Science and Technology and School Director for Empire Education Corporation.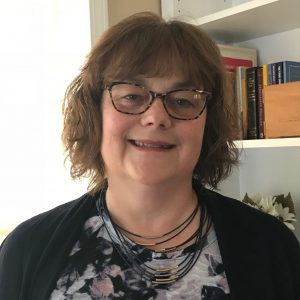 Christine Golden's interest in tourism began with a summer internship with I Love NY. She graduated from Taylor University with a B.A. in Business Administration with an emphasis on Marketing.
Prior to working for Rensselaer County, Chris was the Vice President for Programs for the Rensselaer County Regional Chamber of Commerce, Public Information Officer for the New York State Tax Department and as a consultant for her own company providing event planning and communications services to a variety of organizations in Rensselaer County.
In her current role as Project Director for Tourism and Film Commissioner, Chris is responsible for administering the I Love NY Matching Funds program, working with tourism venues to encourage collaboration and promoting Rensselaer County through social media, advertising and partnerships. Additionally, Chris works with location scouts who are interested in filming in Rensselaer County. Chris serves on the boards of Capital Saratoga Tourism, Capital Saratoga Film Commission and Hudson Valley Tourism. She is a member of the Downtown Troy BID Marketing and Tourism committees.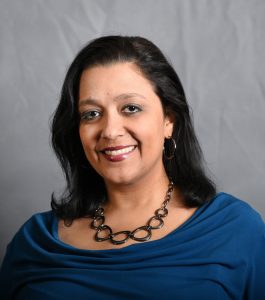 Lisa Soto is the Director of Tourism Marketing, Licensing and Public Relations at Empire State Development (ESD). She manages marketing and public relations efforts for the I LOVE NEW YORK tourism program in an effort to increase media awareness and coverage of destinations and attractions statewide. Lisa also supervises licensing of the iconic I LOVE NEW YORK logo.
In her role, Lisa oversees all media relations, press releases, familiarization tours, media events and public engagements for New York State tourism. She collaborates on division-wide tourism initiatives, strategies and marketing plans, and coordinates with regional Tourism Promotion Agencies, attractions, partners and other State agencies to increase tourism and economic development.
Lisa joined the Division of Tourism in 2011, where she served as the liaison to the Tourism Advisory Council and assisted with the coordination and development of tourism advertising. She was later promoted to Project Manager for Tourism Marketing and Partnerships, where she assumed a larger role in advertising and strategic partnerships.
Lisa currently serves on the transportation committee of Community Board 11 in The Bronx where she resides. She was born in the Bronx and raised in Albany, NY.  Lisa has an MA in Urban Studies and Public Policy from CUNY, and a BA in Political Science and Speech Communication from Hofstra University.
PRSA Capital Region's Exploring Travel & Tourism PR panel discussion will be moderated by Michael Eck, PRSA board member and senior communications and public relations leader for Proctors Theatre. Registration and networking begins at 7:45am with a one-hour program starting at 8:15. Event cost is only $5 for PRSA members, $10 for non-members, and FREE for members of the Troy Innovation Garage!