Chyresse Wells, APR is deputy press secretary for the New York State Executive Chamber. She previously served as press secretary for Empire State Development, the s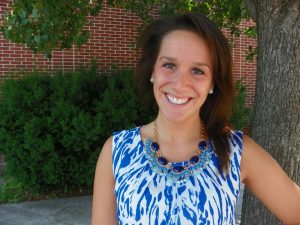 tate's chief economic development agency. Prior to that, Ms. Wells worked as communications and web strategies manager for the Rensselaer County Regional Chamber of Commerce. Ms. Wells holds a B.A. in Public Relations from SUNY Plattsburgh.
To prepare for our July 27 Women in PR panel discussion, we asked Chyresse our five questions. Check out her answers:
What path led you to working in PR—did you come directly or from another field?
I originally went to school for broadcast journalism, but by the third semester I started taking classes focused on public relations. I switched majors, joined the Public Relations Student Society of America (PRSSA) and became active in SUNY Plattsburgh's student-run PR agency on campus.
What other jobs and personal experiences have affected how you practice today?
I grew up in a news-focused household. We always watched the news every morning and night, and I learned from the experiences my mom shared with me during her time in broadcast journalism and in PR.
While at school, I did three separate internships which helped prepare me for my first job at the Rensselaer County Regional Chamber of Commerce. Everyone wore a number of hats at the nonprofit, so I learned quickly and had the opportunity to work on my professional development while also staying engaged with the local PRSA chapter.
What is something you've learned by working in PR that civilians wouldn't know?
Never say "no comment." It's a missed opportunity to share your story, tell "your side" and help readers/viewers better understand the situation.
What single key piece of advice would you offer a new practitioner?
Build relationships with reporters.
What is your pet peeve when dealing with the media?
When reporters recycle stories because they do well on the web even though there is no real "news."
Keep following the PRSA Capital Region Chapter Blog for a recap of the full discussion after our Women in PR event on Friday, July 27!