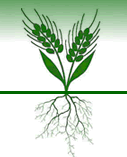 Healthy Harvest is a project of Hunger Action Network of New York State. They have established a food processing plant in Schenectady. They are using locally sourced ingredients when they are available and are producing a great line of salsas, bruscettas and wine jams.
Absolutely delicious.
The plant also hires locally ….low income and unemployed… and gives them job training etc. All proceeds go back to hunger programs. They are in their second or third year of operation and still working to make a profit.
They could use help with their web page and with marketing their products and services (they also are preparing meals for day care centers and schools).
Hunger Action Network of New York State is looking for someone from PRSA who would be willing to work with them pro bono. They are losing a very large chunk of grants right in the middle of building up the project.
This could be a fantastic chance to volunteer your expertise to a great cause!
Please send us an e-mail at prsa_capital_region (at) hotmail.com with your questions and thoughts. Thank you very much!