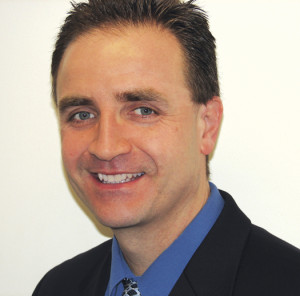 We recently interviewed Edward Parham, Director of Public Relations at Rueckert Advertising & Public Relations, Inc. He will receive the 2013 Capital Region Chapter Outstanding Practitioner Award at the Empire Awards on November 12, 2013.
1.    How has the profession of public relations changed during your career? Where is it going?
Over the past decade, our modes of communication have shifted dramatically. While media outlets remain an important news distribution strategy, they're just a portion of the distribution network we have at our disposal. In 2013, every company or business is essentially its own media channel; it just needs to build its own audience. Through social media platforms and video, a PR pro can continue to tell his/her company's story to its various publics. Although it's impossible to look into a crystal ball and say with certainty where the future is headed, one thing we can be sure of is that we're going to have to remain nimble and adapt to the changes taking place around us. New practitioners entering the field will need more than just first-class writing skills and media contacts.  They will also need to have competence in areas ranging from blogging and video editing to social media content creation and analytics.
2.    You have some really interesting clients and projects. Can you share an interesting PR story about one of them?
In the PR agency world, we constantly need to think creatively for our clients, many of which are working off limited budgets. I'm particularly proud of a campaign we ran for the New York State School Boards Association (NYSSBA), which came to us when public education was facing a significant public image challenge in New York.
Because NYSSBA lacked the financial resources to conduct an effective statewide media campaign, Rueckert Advertising implemented a grassroots approach to promote the value of public education and its school boards to the public.
We centered our campaign on a "School Board Ambassador Program," which involved empowering approximately 40 articulate, informed school board members with a range of communication tools and themes. They, in turn, fanned out across the state to spread the message.
To prepare Ambassadors for public presentations and media interviews, we organized an intensive, two-day workshop in Albany, designed to help them hone both their public speaking and on-camera skills.  We also worked with NYSSBA to produce a dynamic, three-minute video, which was used by Ambassadors to kick off their presentations and frame the issue in an emotional and powerful way. Segments of the video were also used for public service announcements.
As a result of our efforts, ambassadors addressed nearly 420 civic groups and were interviewed by the media more than 850 times over an eight-year period. Our NYSSBA Ambassadors Program has since been emulated in six other states.
3.    With the changes in technology and social media, how has your approach to media relations changed?
In the old days, media relations professionals phoned reporters when they had interesting story ideas.  Today, the majority of our pitching takes place in the digital space.  For instance, reporters at Albany Business Review continually seek out experts for stories through social media platforms like Twitter and LinkedIn. Similarly, Kristi Barlette from the Times Union likes to reach out to her audience on Twitter and Facebook for both story ideas and contacts. As media relations pros, we need to be cognizant of these platforms and of how reporters are using them to develop their stories.
4.    What do you feel is the most important skill a communications professional should have in today's market?
Without a doubt, the ability to draft clear, concise copy remains paramount to anyone in our profession. We're constantly writing — whether it's e-mails to clients, press releases, pitch letters, opinion pieces, or even social media posts.  I don't see good writing ever not being a central part of this vocation. What concerns me — and I see it with my own children — is that there seems to be a real lack of writing assignments in elementary and middle schools. If children aren't writing regularly, how are they going to become good communicators down the road? And this applies to whether they choose to go into PR, or indeed any other field.  Good writing skills are central to almost every profession.
5.    What is on your must read list for communicators? (Book, article, blog, etc.)
I especially enjoy reading "How To" articles, both in print and online, that help me improve my skills. PRWeek, PR Daily News, Ragan.com, and PRSA's Public Relations Tactics are great sources for these pieces.  Additionally, PR Newswire's "ProfNet" — which I scan daily for opportunities for my clients — has a plethora of articles that provide helpful tips on everything from blogger outreach to using video to promote experts.