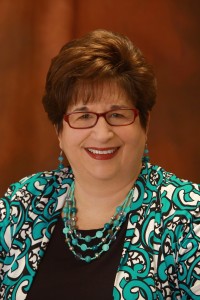 We are incredibly excited to announce that Jo Ann LeSage Nelson, APR, vice president of client services, Pierce Communications, has been named to the slate of Officers and Directors for the 2015 PRSA National Board as the Northeast District representative. The slate will be presented to the Assembly at the International Conference in October for election.
Jo Ann has a long history of service to the field of public relations and to PRSA Capital Region, having served on the executive board, as chapter president, and as Northeast District Chair, acting as a liaison between the national organization and seven chapters in New York, Massachusetts, Rhode Island, and Maine.
Jo Ann has received two Presidential Citations for her outstanding contributions to PRSA and in November 2008, was selected as winner of the Outstanding Public Relations Practitioner Award at the inaugural Empire Awards.
In addition, Jo Ann is one of just a handful of practitioners in the New York Capital Region to earn her Accreditation in Public Relations (APR), PRSA's highest distinction.