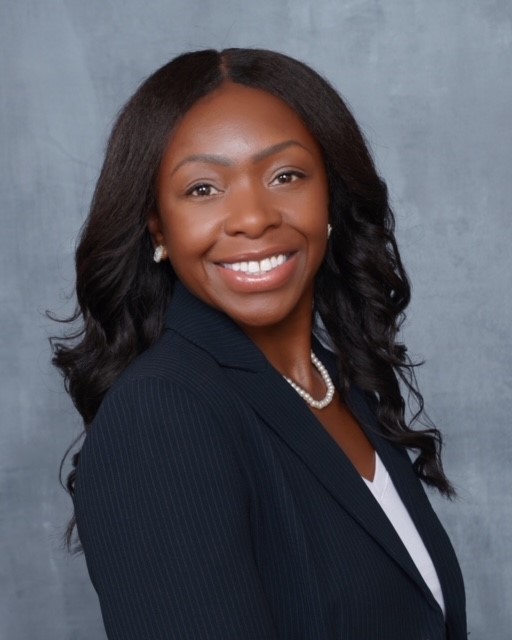 We look forward to learning more about Charmaine Daniels during our Women in Public Relations panel discussion – Thursday, June 24th on Zoom. Charmaine is the Promotions & Public Affairs Agent for the New York State Office of General Services (OGS) Convention and Cultural Events. Click here to register now!
How was your career or the way you practice PR impacted by COVID?
I'm responsible for expanding event programs through strategic fundraising (sponsorship) at the New York State Office of General Services (OGS) Convention & Cultural Events (CCE).
Traditionally, most of my work included attending in-person events to interface with prospective sponsors, resulting in partnerships. Due to the impact of COVID-19, I was unable to participate in face-to-face business meetings and make meaningful connections. Nonetheless, during the surge of COVID-19, I attended virtual networking events and incorporated more online activities into my work. Another primary function of my role at CCE is to promote events at the Empire State Plaza. Due to the impact of COVID-19, I was part of a team tasked with developing strategies to engage Plaza audiences during a difficult time. Consequently, we offered virtual activities on our social media channels and websites as alternatives to live events. Features included Market at the Plaza (a virtual series that spotlighted Plaza vendors), Hannaford Virtual Kidz Expo, and online DIY activities. I've also had the opportunity to collaborate with other departments within OGS and became involved in aspects of video production. Overall, I adapted and applied a few new marketing best practices to my role at CCE.
What did you learn from practicing PR during the pandemic?
Our society mainly functions as a fast-paced environment. However, during the pandemic, it was a critical time as an advocate for the Empire State Plaza to ensure communications to stakeholder groups were neither insensitive nor tone-death. Therefore, I deferred to some of the basic principles of PR but remained transparent and truthful with information. This approach reiterated the importance of PR practices.
What path led you to your current position?
My career in marketing and PR has been interesting. I worked in the public health sector for over ten years in various roles spanning community outreach to healthcare administration. Although I had an established background in public health, I also obtained degrees in broadcast journalism and mass media communications. Throughout my career in public health, I primarily worked in state government, and I always identified ways to incorporate communications-related activities into those organizations. As a result, I've managed to combine my professional background in state government with my enthusiasm for marketing in a role at OGS, where I serve as a strategic marketing and PR practitioner.
What other jobs and personal experiences have affected how you practice PR?
I'm all about information sharing and community building. If I know of a resource that can benefit someone else, I'm always eager to raise awareness. Naturally, I have devoted my time and skillset to community projects that align with my interests. In return, my activism has created rewarding opportunities. I've been able to build some great connections and enhance my marketing and PR skills.
What single piece of advice would you offer a new practitioner or someone contemplating a career in public relations?
I encourage new practitioners to become "multi-layered"! The term may sound like a negative quality for some. However, I reference it to empower practitioners to explore various PR activities and tools and determine a career fit for the industry or job they would like to pursue.
Charmaine Daniels is the Promotions & Public Affairs Agent for the New York State Office of General Services (OGS) Convention and Cultural Events. She is responsible for developing sponsorship programs that generate revenue, increase partnerships, and promote public events at NYS office buildings, including, but not limited to, the Empire State Plaza and Summer Stage in Harlem. Charmaine also leads the NYS Dr. Martin Luther King, Jr. Liaison Committee. She oversees and manages communications to approximately 40 state government agency representatives and statewide participation in service initiatives. Her contributions to the NYS MLK Memorial Observance broadcast assisted OGS with producing a Telly Award-winning film. Before joining OGS, Charmaine served as lead marketing reviewer for the NYS Department of Health: Medicaid Managed Care Program and vice-chair for the Intra-Agency Task Force on Women's Issues. Charmaine has established a career in public relations with a demonstrated background in community engagement, cultural event programming, promotions, and event planning. She is an active committee volunteer for the American Marketing Association NY Capital Region Chapter, African American Burial Ground at Historic St. Agnes Cemetery, and the Capital Region Chamber Women's Business Council. Charmaine has an MS in Organization Management from Sage College of Albany, BA in Communications from the State University of New York, and AAS in Broadcast Journalism from Hudson Valley Community College.