By Jason Forget
Corporate Reputation Manager, GE Energy
Assembly Delegate – PRSA  – Capital Region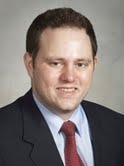 I recently spent time working in a crisis situation for about 3 weeks. This was the first time I've experienced this in my professional career. I learned a lot of valuable lessons from this experience…most of them professional, but a few personal ones as well.
Below are my tips for working effectively in a crisis situation:
1. Follow The Facts: Your success is dependent on how well we follow the facts and remain transparent about them. The 24/7 news cycle, along with the speed of social media, can lend itself to the rapid spread of inaccurate information. This might seem obvious, but we must avoid at all costs being the source of inaccurate information. What's less obvious is that this is really challenging, as these types of situations can be incredibly fluid. The second, and equally important piece, is listening, reading and watching everything possible to make sure what's being reported to the public is accurate.
2. The Facts Aren't Always Clear: Our internal knowledge of the facts will change literally minute by minute as the events unfold.
3. Preparation and Execution Happen Simultaneously: Ideally you'd be totally prepared for a crisis before it ever happens in terms of execution deliverables. The reality is the best laid plans get blown up in about the first 12 hours as things heat up. In this case what's helped us here is the ability to play to each other's strengths. We started to divide the workload amongst those of us who were inherently better planners and those who were inherently better executors.
4. Be Comfortable With Ambiguity and Fluidity: Facts, roles and responsibilities, points of contact – they all change on what seems like an hourly basis during the beginning of a crisis. Remaining clear-headed and executing through the clutter and ambiguity is critical if things are to remain relatively under control. At the end of the day it's about protecting the brand and its reputation through flawless execution regardless of what's happening around you.
5. Trust Your Teammates: Perhaps the most important thing to get over when new people arrive is the potential knee jerk reaction of being "insulted" or "hurt" when someone new comes in with help.
6. Stay Positive & Love Your Job: In the big picture this may be the most important lesson of all during a crisis. As my manager has told me more than once, just like any other day, during a crisis you have a choice when you come to work: You can choose to be positive or you can choose to be a drag on the effort, and both are contagious.