By Mike Lesczinski, PR Manager, Excelsior College
Communications Director, PRSA-Capital Region
HigherEdPR.com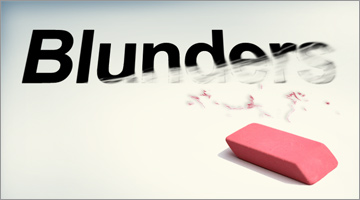 By now, there isn't a soul in the media/tech/communications industry who hasn't heard about Burson-Marsteller's disastrous cloak and dagger attempt to discredit Google on behalf of Facebook. The performance, carried out by two former journalists turned Burson-Marsteller hacks' Dan Goldman and John Mercurio, was a case study in amateur, unethical PR that violated not only PRSA's code of ethics, but that of civilized business.
The black eye our industry is healing from as a result of reckless haymakers thrown by one of our leading agencies does present a teachable moment.
First, the failures of this "whisper campaign" resulted from Burson-Marsteller relying upon two assumptions that turned out to be patently false:
1)      Privacy concerns surrounding Google's Social Circle warranted an investigation by a reputable blogger/journalist
2)      Aforementioned blogger/journalist would perform an investigation on behalf of an unnamed client; no questions asked.
This is what we call bad PR which stemmed from the fact that Burson-Marsteller believed that credible journalists and influential bloggers would stake their reputation on a story without first understanding the underlying motives and potential conflicts of interest between each stakeholder.  By pushing a story and not disclosing their client, Goldman and Mercurio not only triggered skepticism about their claims but implicated each in duplicity.
Once the claims were found to be trumped up, the hunters became the hunted. This is as it should be.
We will probably never fully understand why exactly, Burson-Marsteller chose to voluntarily break their own "standard operating procedures" and "strict standards of transparency about clients" for the retainer of one client (albeit a big name one). Regardless, the cost of their reputation certainly couldn't have been worth the risk. 
What we can do is identify what we can learn from this situation and apply it to our own careers.  As someone who worked in a technology PR firm, I know one of the most effective tactics for securing media coverage of lesser known companies to push their solutions is to identify and raise awareness to industry pain points that they can help solve. Yet, the fine line between identifying a particular problem and exaggerating or creating a problem where one may not truly exist leaves ample opportunity for the less ethical – or the lazy – to land on the wrong side of good business practices.
Abiding by a code of ethics – whether it's the PRSA's or your own – can help us to avoid potential conflicts of interest and professional pitfalls by guiding our actions or waving metaphorical caution flags when a reversal in our course of action is warranted.
This case then leaves us with three key takeaways, albeit certainly not the only ones.
Complete transparency about your code and your business practices with the media, with your firm's employees and with every potential client – even if it means you may lose one of perceived value.
Take a long-range view. Ask yourself if short-term gains of a potentially risky activity, whether monetary, media, or prestige, outweigh your reputation and that of others in your industry over the long-term.
Push the issue. We are all in this together. Just as negative situations impact our entire PR industry, so do positive ones. Working together at the local level to uphold principles and discourage unethical practices through conferences, workshops and of course, leading by example, will benefit us all long-term.