By Mike Lesczinski
PR Manager, Excelsior College; HigherEdPR.com
Communications Chair, PRSA – Capital Region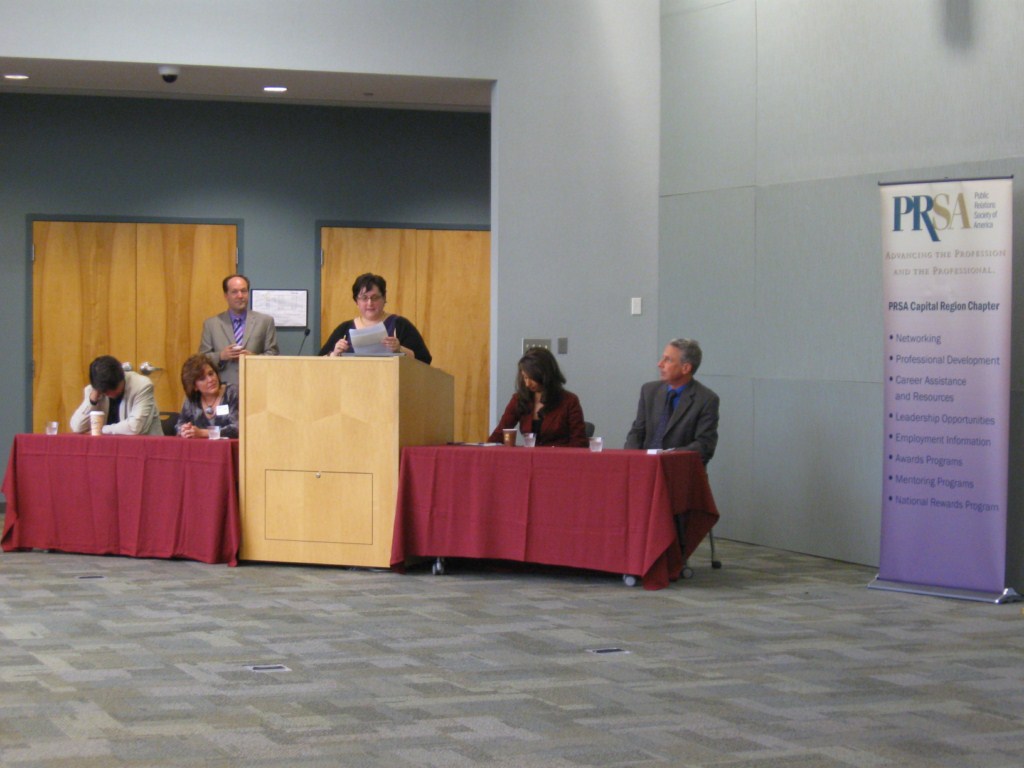 This year we were thrilled to welcome three of the most recognizable faces in local media for our "Meet the Media" panel: Mark McGuire of the Times Union, Subrina Dhammi of NewsChannel13, Rick Stevens of the AP – as well as one of the area's foremost experts in social media, Melissa Ward of New Ward Development, Inc., for a lively discussion at SEFCU HQ in Albany.
The panel sounded off – and sometimes friendly-ribbed each other – on a variety of topics, from their proudest moment in journalism to effective pitching tactics, and, of course, their biggest pet peeves when it comes to public relations practitioners.  
Several attendees took the opportunity to tweet the event in real-time (#PRSAcap). Below are a few select tweets I pulled from the chat room.
After the panelists were asked to pinpoint their proudest moment in their respective careers: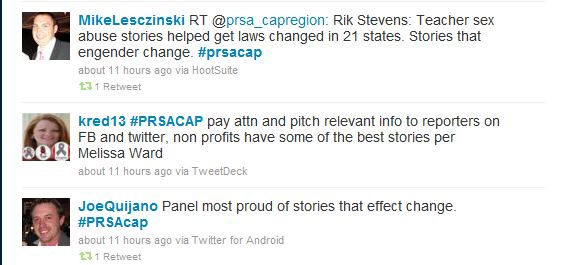 A few PR pro's respond after the panel described, in their eyes, the PR industry's "worst practices":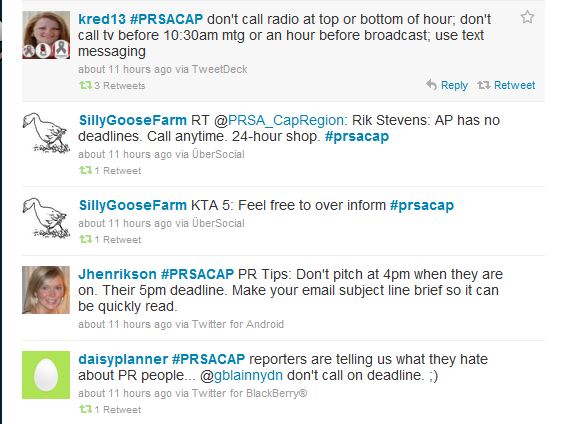 Mark McGuire says pitching your "experts" after an event feels a bit, well, "seedy." A few more attendees react and one, Joe, relays the importance of pitching your experts before the story breaks.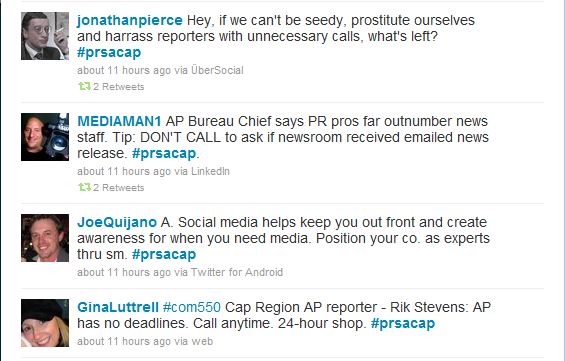 Judi, our Treasurer, concurs.

Topics to expect over the coming months as well as another light-hearted moment, courtesy of Mark McGuire, who offered up an incredible anecdote on worst lede in journalistic history: a reporter using a Bin Laden analogy to describe a scoreless children's soccer game. Seriously.

The industry is changing.

Were you fortunate enough to make the event? Let us know what you thought below.