By Eric Wohlleber, Vice President, Gramercy Communications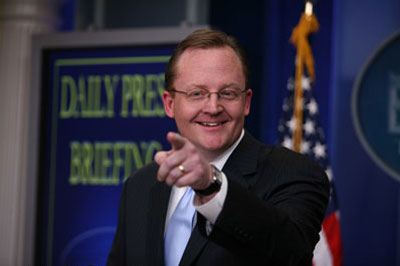 On Monday, Robert Gibbs told the crowd of students, faculty and local residents gathered at Union College's Memorial Chapel that the media is undergoing a massive transformation. Gibbs reflected on his time as President Obama's press secretary and campaign advisor to flesh out a changing media landscape where you must continually face unforeseen events.
(Watch video of Robert Gibss speaking at Union.)
The number one rule for communications and public relations professionals is that your client always comes first. You must meet and exceed their demands no matter how last minute their request may be. Sometimes this means you have to lock horns with a crisis because something came out of the blue that you could not prepare for. Gibbs was certainly no stranger to crisis communications. Just as he began to breathe easy that the Deepwater horizon well was closed and the oil spill was over, word reached him that an underwater camera knocked the cap off of the well. He cautioned "the hardest obstacles to deal with were the ones you wouldn't expect to occur." These unexpected events taught Gibbs to be ready for many challenges he never planned on dealing with. The solution, according to Gibbs, is to react and get your message out there.  However, casting a wide net is not as easy as it once was.
Gibbs observed that social media has redefined the way American citizens get their news. He no longer believes that the President can capture the nation's attention like they did twenty years ago because the viewership of the national newscasts has dropped significantly since then. Many Americans no longer get their news from traditional sources like the radio, a local newspaper or their nightly newscast. Instead, they are connected to social media. Gibbs says now that more information is available than ever before, it has become more difficult to keep your message from getting lost in the shuffle. In order to gain support for Obama's healthcare bill, Gibbs had to think outside the box and take the issues of the day to a larger audience. Rather than using the traditional channels, Gibbs convinced the President to appear on the Tonight Show with Jay Leno. Leno's ratings more than tripled and the President was able to speak directly to an audience, which he may not have been able to reach otherwise.
Gibbs joked that he was once referred to as "the nation's highest paid kindergarten teacher." He likes to describe his job a little differently, however, saying he "served not just as the representative of the President, but as the spokesperson of the entire nation."